af Sanal Edamaruku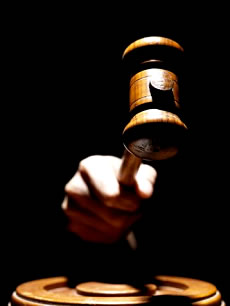 Many of India's high profile super godmen are closing down their shops. Swami Sadachari, once spiritual advisor and tantric of many top politicians including Indira Gandhi, former Prime Minister, has been in jail for running a brothel, following his exposure by Indian Rationalists. Gone with the wind is Swami Premananda, again to jail, following sex scandals including rape charges. Chandraswami, master mind behind the "milk miracle" who had India's top politicians including former Prime Minister Narasimha Rao at his finger tip, faces charges of bribery and cheating. One fine day all of them lose their divine magic and the golden aura around them turns dirty grey. The rest is police business, court procedure, media sneer and silence. Now it seems to be Sathya Sai Baba's turn.
In the face of overwhelming proof, Sai Baba stands accused of consistent child abuse and homosexual abuse of young disciples in numerous cases. London's Daily Telegraph , in a cover story, has pieced together a shocking dossier of his crimes. In the center of the report stands the case of the now twenty-year-old American Sam Young, son of two ardent devotees of Sai Baba and frequent visitors of his ashram over the last twenty years. Sam, sixteen when he came to Puttaparthi for the first time, was picked up and granted many private audiences with Sai Baba, during which the godman regularly kissed and fondled him, tried to rape him and successfully silenced him. He used to "produce" holy oil out of thin air and to rub the boy's genitals with that. And he produced watches, golden rings and money to keep him silent. After four years, Sam gathered courage to reveal his plight to his parents. Once Sai Baba was publicly accused, the dam of silence broke and hundreds of similar cases came to light. Devotees left Sai Baba centers abroad in hundreds, some of the centers have already closed down.
The charges against Sai Baba were mounting for last several months before they became public. Last month UNESCO washed its hands off Sai Baba by deciding neither to sponsor nor take part in a conference it had been planning to organize alongwith the Institute of Sathya Sai Education (ISSE, Thailand) and The Flinders University Institute of International Education (Australia), in Puttaparthi, India, from September 25 to 29.
The decision meant UNESCO was no longer associated in any way – through sponsorship, organization or participation of any kind – with the conference on "Strengthening Values". UNESCO's withdrawal was prompted by several factors. The organization was deeply concerned about the widely reported allegations of sexual abuse involving youths and children that have been leveled against Sai Baba. Though it was not for UNESCO to pronounce itself in this regard, it restated its firm moral and practical commitment to combating the sexual exploitation of children, in application of the United Nations Convention on the Rights of the Child, which requires States to protect children from all forms of sexual exploitation and violence.
I have to admit: I would feel some satisfaction to see Sai Baba behind bars. I had wished him there far earlier. On the other side, I feel somewhat disappointed, because I had wished him in jail for different reasons. Even if there were not a single case of sexual abuse, there would have been more than enough reasons to award him with life imprisonment. He is guilty of deceit, of claiming authority under misrepresentation of facts, of unscrupulous mental misuse of millions of weak minded and gullible victims. Indian Rationalists have fought against Sai Baba for the last 40 years and exposed him again and again as fraud. Prof. Abraham Thomas Kovoor, an Indian Rationalist who lived in Sri Lanka and lead the Rationalist Association there has been the first to publicly challenge Sai Baba. During the Divine Miracle Exposure Campaigns the Indian Rationalist Association has organized with Kovoor, he traveled through the width and breadth of India several times and unleashed a mass campaign against Sai Baba. Since the death of Kovoor in 1978, many rationalist stalwarts have taken up the cudgels of fight to expose Sai Baba. I have been personally involved in these campaigns since then.
Over the years Sai Baba's public image seemed immune against all exposures. He gathered more and more devotees, built huge institutions and buildings in India and abroad and commanded unusual political clout. His birth day celebrations were pompous public shows bringing to his feet top politicians including Presidents and Prime Ministers of India and top industrialists. But of late things changed. Systematic campaigns of Indian Rationalists bore fruits and the fame of his miraculous capacities suffered serious damage. A videotape of Sai Baba producing a golden chain from 'thin air' by actually taking it from the bottom of a plate where it was pasted was smuggled out from the studios of the government television channel and copies were circulated widely by rationalists. Later this clipping, which caught Sai Baba red handed, became a part of Guru Busters , the British television documentary on Indian Rationalists. Guru Busters was shown in twelve countries over widely viewed channels. I have been invited several times to explain and demonstrate the famous Sai Baba miracles in TV. Thanks to our work the public awareness about the simple tricks behind Sai Baba's miracles had increased considerably. Sai Baba started avoiding the media in fear of further public exposure. During the last visit of Sai Baba to Delhi, the very same evening, I had the opportunity to explain and show his miracles in one of the largest television net works in India. Unable to face criticism, this time Sai Baba abstained from doing miracles and avoided the media. Slowly the curtain seemed to come down for the holy man.
With the devastating new exposure of child sex and rape charges, it may become dark soon for Sai Baba. Or will he have another trick up his sleeve to survive untainted?
Kilde: Para-nyt 2001 nr. 1
Source: Rationalist International Bulletin # 53 (29 October, 2000)